Unlocking the Future of Education: CCAHM Announces Future-Focused Faculty Development Sessions at its 2023 Fall Conference
09/29/2023
September 29, 2023
**Press Release**
*FOR IMMEDIATE RELEASE*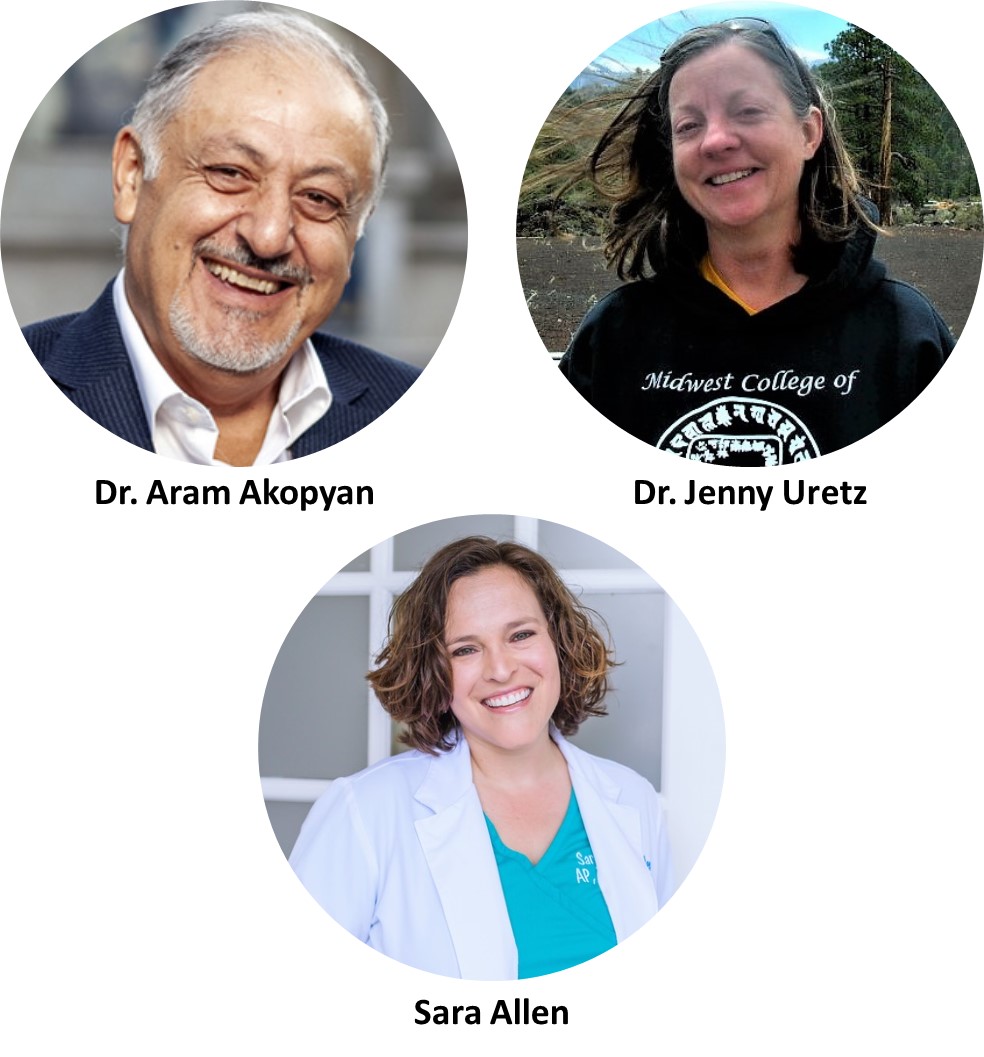 Unlocking the Future of Education: CCAHM Announces Future-Focused Faculty Development Sessions at its 2023 Fall Conference
[Centennial, Colorado] – The Council of Colleges of Acupuncture and Herbal Medicine (CCAHM) is proud to announce two pivotal faculty development sessions at the upcoming CCAHM 2023 Fall Conference, set to take place virtually from Monday, October 30, 2023, to Friday, November 3, 2023. As CCAHM reaffirms its commitment to supporting member schools, including resources and education for administrators, faculty, and students, these sessions will set the stage for educators who are advancing Acupuncture and Herbal Medicine (AHM) education and the profession.
Faculty and administrators of CCAHM schools can prepare to be at the forefront of educational innovation with Dr. Aram Akopyan, MD, Lac, Dipl OM, ACEAM. In his session, "Education 3.0 - The inevitable evolution of education and how to prepare for it," Dr. Akopyan will navigate the ever-evolving world of education, addressing paradigm shifts, the impact of technology, and the rise of Artificial Intelligence. Attendees will gain insights into how these changes affect the future careers of AHM students and explore the opportunities and risks of embracing AI in educational institutions. This session is a must-attend for educators and faculty members who are keen on understanding and adapting to the inevitable evolution of education. Dr. Akopyan's session will take place on October 31, 2023 from 12:00-1:00 pm Eastern.
In the next session of the conference dedicated to faculty development, "Creative Teaching Styles for Today's Students", occurring on Wednesday, November 1, 2023, from 3:00 pm - 4:30 pm Eastern, join esteemed presenters Jenny Uretz, APN, DAOM and Sara Allen, Dipl. OM, FABORM, and DAOM candidate, both distinguished educators in the field of AHM. In this interactive session, they will explore creative teaching concepts tailored to AHM Colleges, encompassing Bloom's Taxonomy, learning styles, 5-element classroom personalities, and Gardner's Eight Intelligences. The discussion will empower faculty to elevate student engagement and implement innovative teaching methods. This session is the first in a series designed to foster GRIT and POP in the classroom.
We encourage all faculty and administrators to join these impactful sessions and to participate in the dialogue, share insights, and leave with actionable strategies to enrich their teaching and their schools.
These faculty development sessions will be paired with additional information presented during the conference, including CCAHM Committee updates, the CCAHM General Business Meeting and elections, as partner organization updates. The detailed conference agenda will be released to member schools by October 5, 2023.
About the Faculty
Dr. Aram Akopyan is a multifaceted professional with over 34 years of expertise spanning medicine, technology, and business. He holds a Bachelor's and Master's Degree in Computer Science and a Master's Degree in Traditional Chinese Medicine from Yo San University in Los Angeles. He is an NCCAOM Diplomate of Oriental Medicine and a Licensed Acupuncturist. He also holds qualifications as a Medical Doctor with a specialization in Physical Medicine and Rehabilitation. Dr. Akopyan operates private practices in Europe and the United States and serves as an educator at multiple TCM and allopathic medical universities. He's the head of Communications for the European Traditional Chinese Medicine Association and has a rich publication history. Dr. Akopyan's entrepreneurial ventures include internet startups and innovative protocols and therapies in the fields of TCM and Acupuncture. His contributions extend to the global launch of medical devices and apps tailored for TCM practitioners.
Jenny Uretz, APN, DAOM brings years of experience in complementary healthcare as a Nurse Practitioner along with her passion for TCM. She has been the lead Bioscience Professor at the Midwest College of Oriental Medicine in Illinois for 8 years. There, she has also served as a Telemedicine Clinic Facilitator and Co-presenter of a VBLOG of case studies integrating TCM and Bioscience. Dr. Uretz has been a featured speaker at the Wiregrass Nurse Practitioner Association Conference presenting "The Role of Traditional Chinese Medicine in Women's Health". She has taught the CEU courses "Ethical Dilemmas and Information Technology in Healthcare" and "Ethics and Safety in TCM" approved by the Illinois Department of Professional Regulation for acupuncturists. Her teaching style is as unique as she is! Creative, interactive, innovative, and technology-embracing.
Sara Allen, Dipl. OM, FABORM, and DAOM candidate, is an acupuncturist based in South Florida with practice specialties in reproductive medicine, allergy elimination, and pediatric therapies. As a trained educator with over 25 years' experience, she currently teaches internal and external medicine at the Atlantic Institute of Oriental Medicine as well as faculty development seminars. Whether in the classroom or the treatment room, she tailors her instruction to the learners' individual needs and learning styles. She believes that every instructor can have fun, creative, and engaging classes that help turn acupuncture students into competent, successful acupuncturists.

About CCAHM:
The Council of Colleges of Acupuncture and Herbal Medicine (CCAHM) is a leading association dedicated to promoting excellence in acupuncture and herbal medicine education. Committed to advancing the field and ensuring the highest standards of training, CCAHM collaborates with colleges and practitioners to foster innovation, research, and professional development.
Website: https://www.ccahm.org
For media inquiries, please contact:
Kristin Richeimer, CAE
Interim Executive Director, CCAHM
kricheimer@ccahm.org